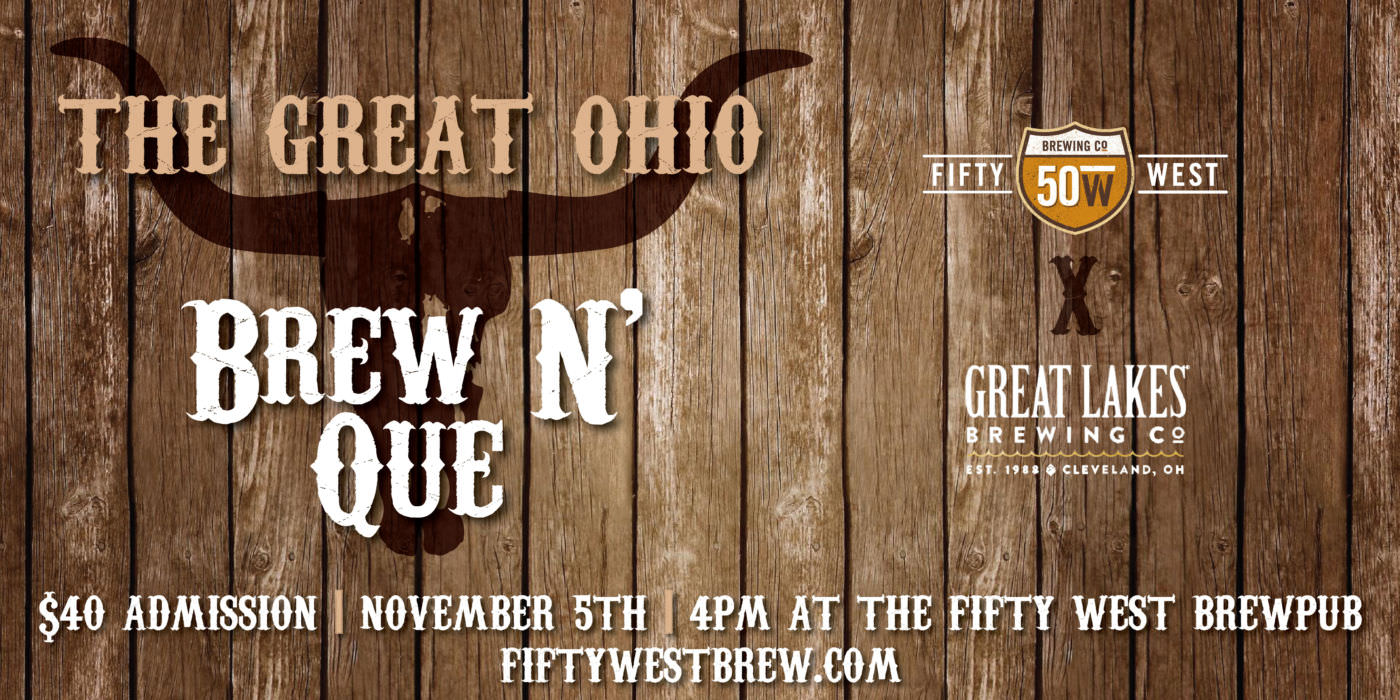 Fifty West Brewing Company and Great Lakes Brewing Company present The Great Ohio Brew N' 'Que 2016. This is a ticketed event that will take place on 11/05/16 at the Fifty West Brewpub located at 7668 Wooster Pike Cincinnati, OH 45227.
Executive chefs from 50 West and Great Lakes will be teaming up to create a truly spectacular menu of all you can eat BBQ with a variety of smoked BBQ meats, sauces and sides (Including a vegetarian option).
Nothing goes with BBQ quite like a nice craft beer! On tap will include 10+ of Fifty West's beers, 10+ of Great Lake's beers and a special collaboration beer. The Great Ohio Brew N' 'Que will be the first opportunity for anyone to try this one-of-a-kind brew formulated by Brewmasters Blake Horsburgh and Luke Purcell.
Tickets are $40 each and include all you can eat BBQ with suggested beer pairings, 8 beer tickets redeemable towards any of the beers on tap including the collaboration beer, and a Q&A with the Brewmasters.
Hope to see you here!